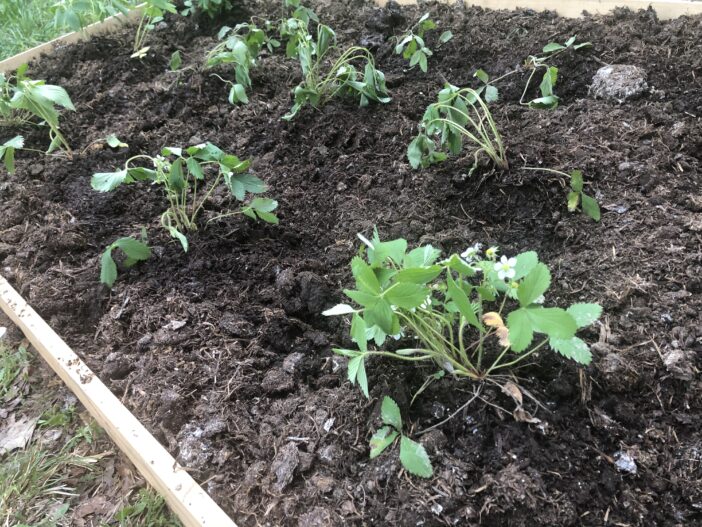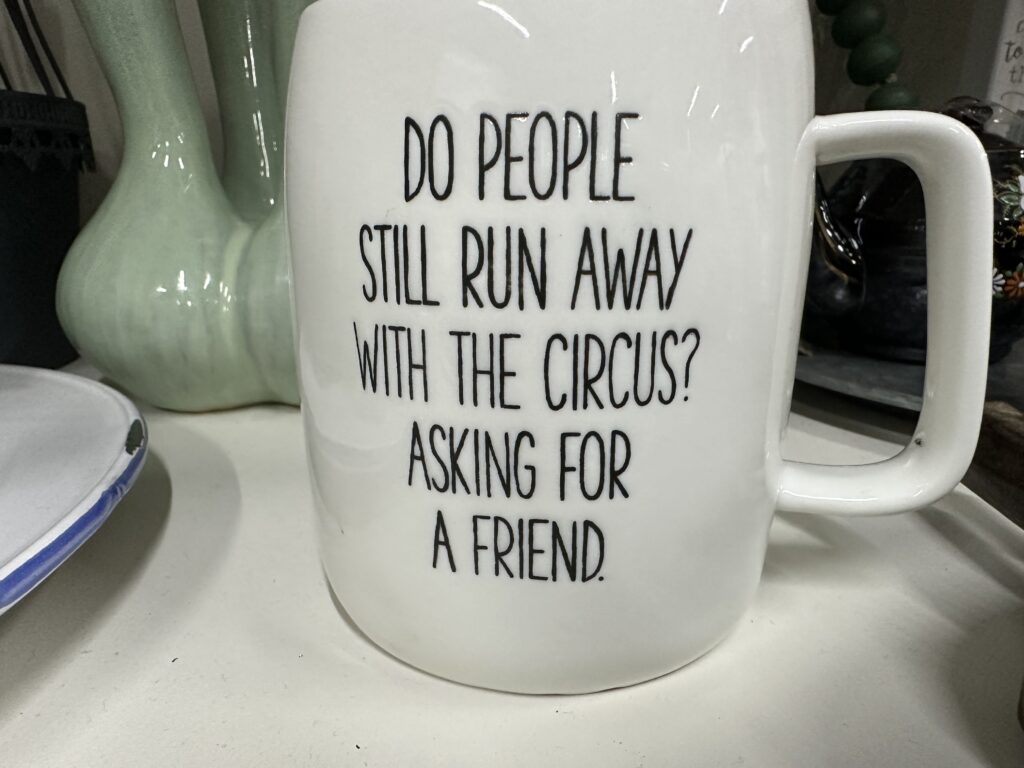 Wouldn't it be marvelous if projects always had instant gratification moments? I love dreaming into reality a life I want to live. However most dreams are followed closely with a list of to-do's to bring them to life.

This week I cheated and bought myself some temporary outcomes, you know… store bought success.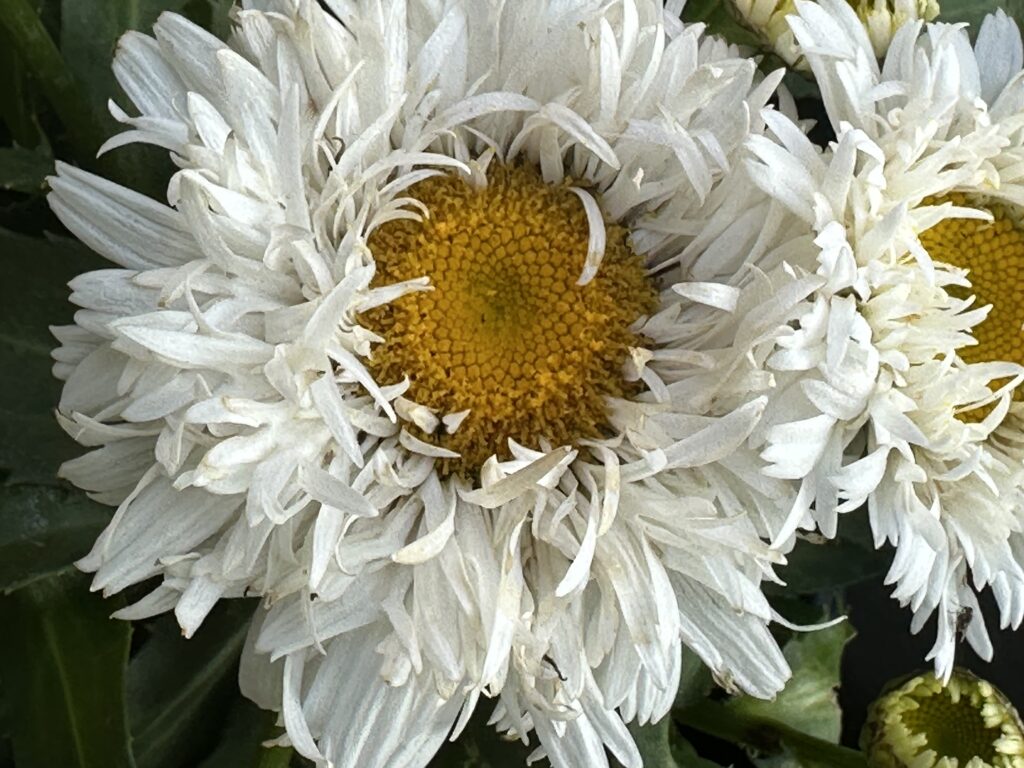 Our front yard courtyard project fence and gardens are just seeing their first days. My latest " THIS" is what I envision moment brought to you by Pinterest and all the good people who live neatly organized lives, is a front yard, fenced, cottage garden. Hardscape, fencing, above ground grow boxes, beds, and sitting areas.

In my second hometown of Camden, Arkansas and when I travel to Bethlehem, PA, there are often inspiration courtyards. Lovely, well thought out spaces. They invite you in. I love the hardscape, the sitting areas, and the planting space.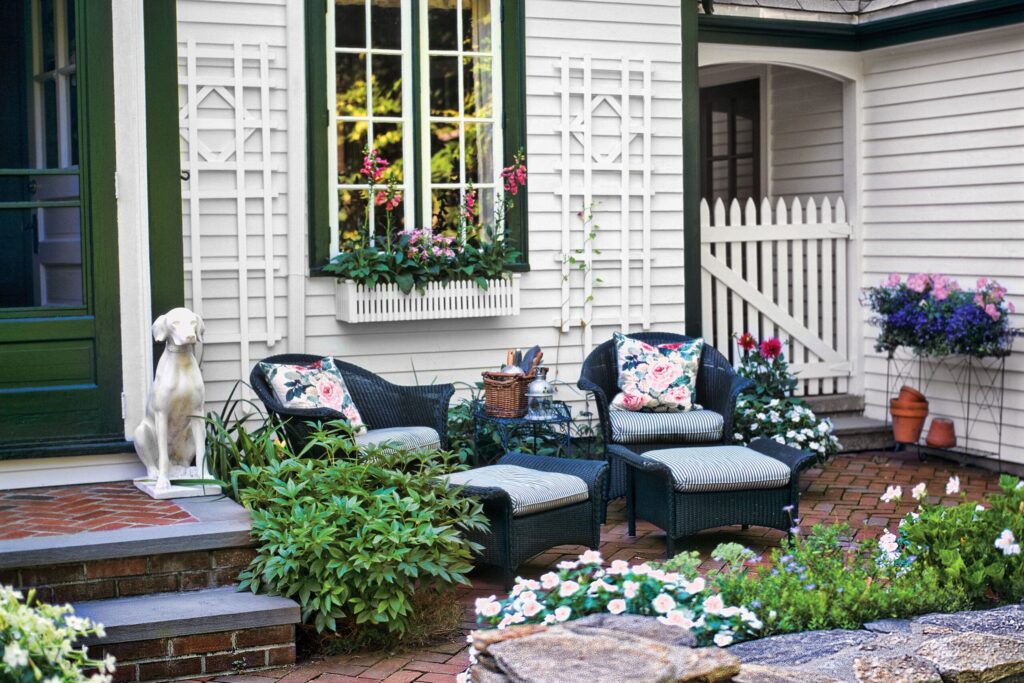 Never mind that someone has to clear, prep, and lay that hard scape, "it was meant to be" as my father's widow Virginia would surely say. Always a beacon of style, and frugality in finding fine things,Virginia's home was simply an example of Southern charm. The Redbird Cottage is not the same type of home, but we hope to make it lovey in experience and style.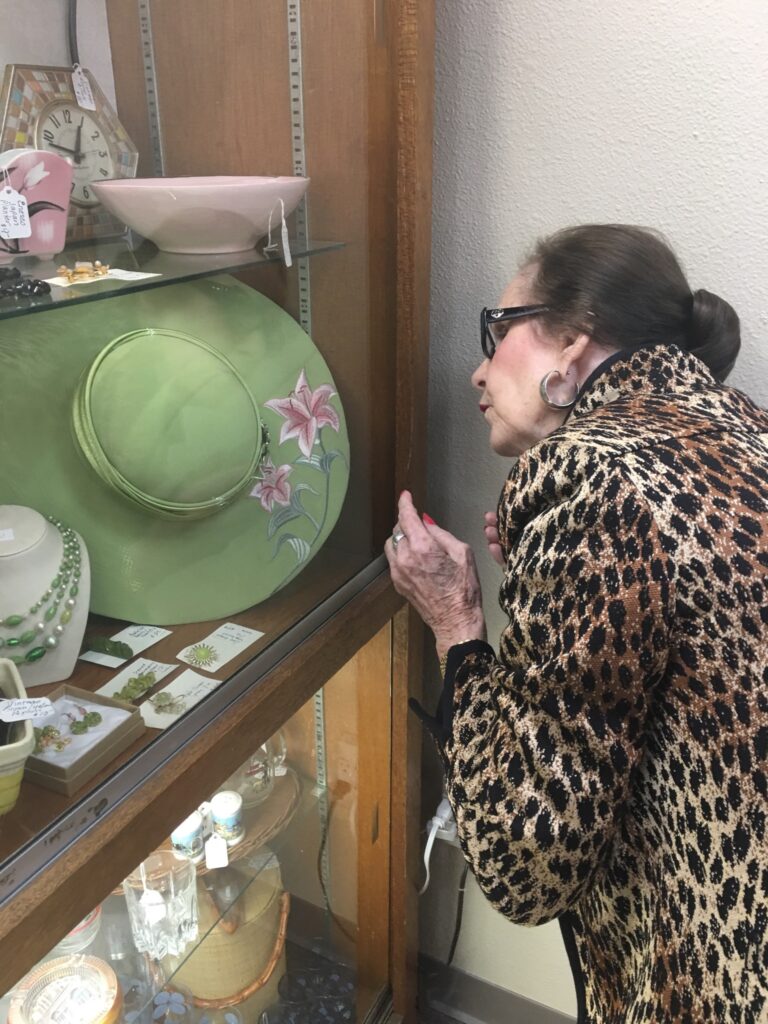 Virginia has vision and a great sense of style, mind you Virginia also had an ample budget and workers who did a great deal of the labor work in her yards.Virginia built magnificent landscapes in her homes. Self-educated, she traveled the world and brought the best of it to her daily life experiences.
.I have a wonderful helper named Weslie, but our hours are limited and far between days visiting. A word of caution to the husbands reading: directing is much more enjoyable than doing it all yourself.
I bet next season more helper time will naturally appear on our budgets. I'm not about arguing with my beloved. Feller won the discussion. The prize? Feller got to do the labor.Hooray!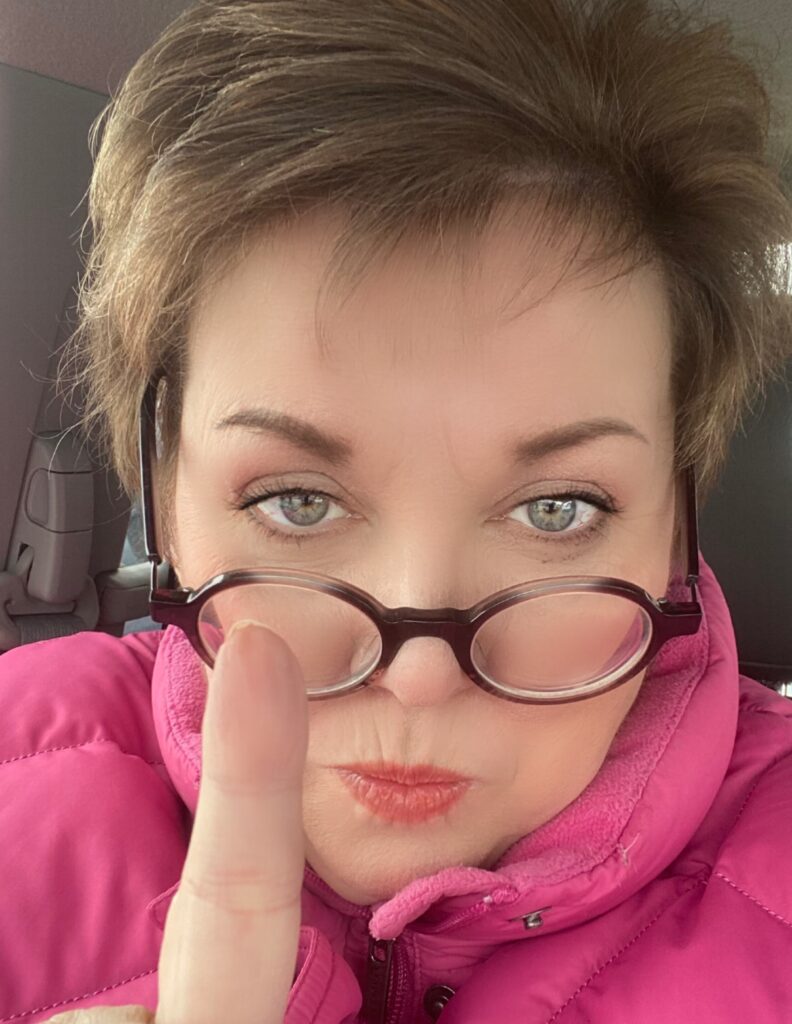 Word to the wise: Sometimes winning at all costs isn't to our benefit in marriage or life. Ever done that to yourself? I've died on many a dumb idea just to "win" the privilege of doing it .
The RedbirdCottage did not come with staff. I keep trying to affirm to Feller that he loves building hardscapes but he asserts rock and stone quarry work is not his dream come true opportunity.I remind him of this the days he wants to take me out.
The before picture last fall.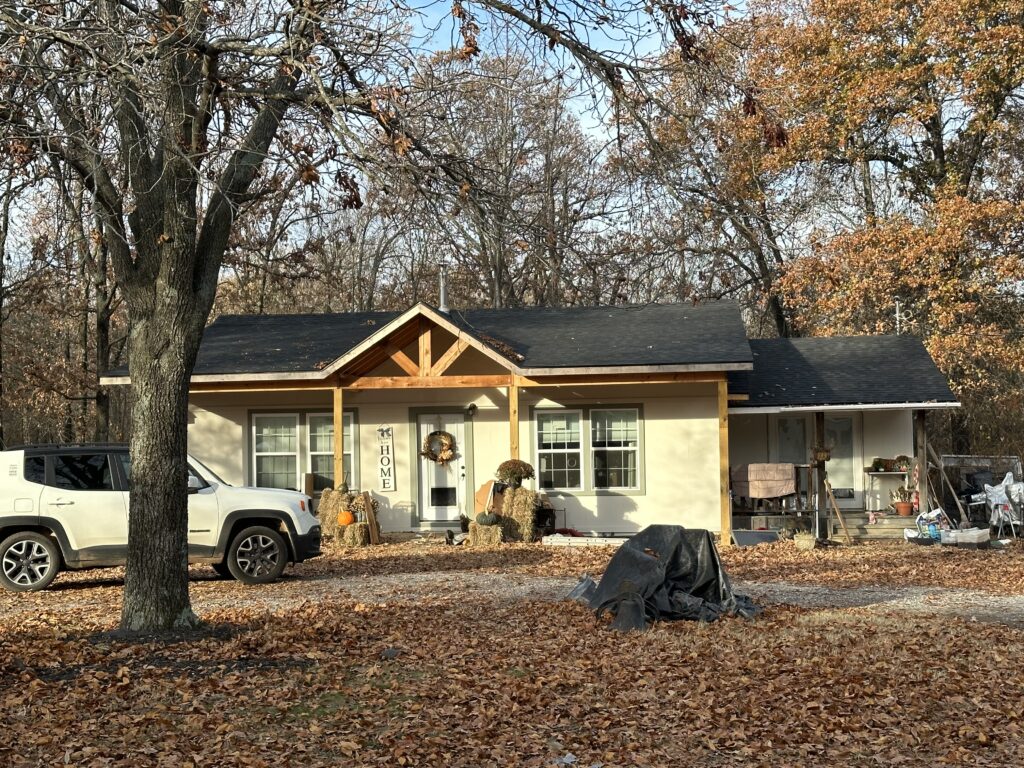 I think he secretly loves hard things. After all he has driven tons of antique bricks from Southern Arkansas to Alabama to Oklahoma. He has loaded, unloaded and stacked then four times already. This project is simply putting them to their resting place.

Garden beds, though, he is willing to do while I imagine minidozers and check into rental stores to do some scrape work. Never mind that it would be easier to complete the work first before hauling dirt.
A shot of some of the inspiration: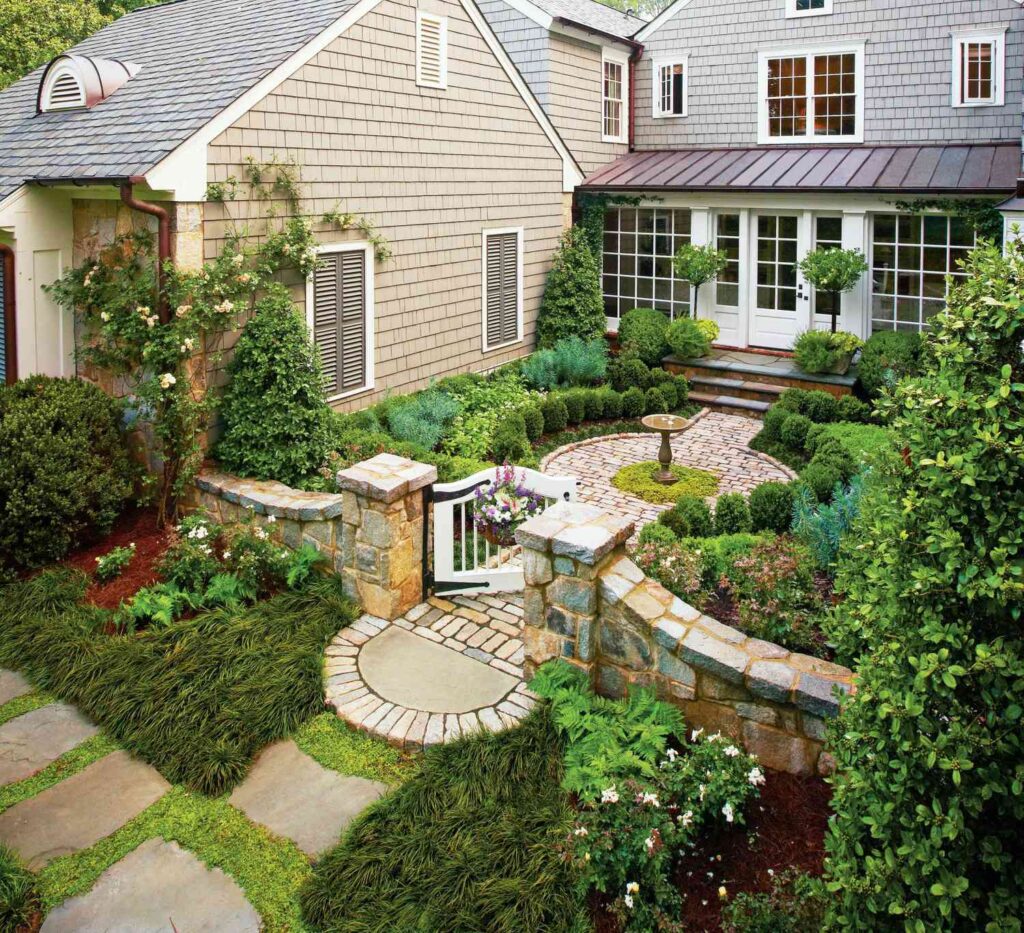 Last year we planted six such above ground gardens and I had my eyes on the boxes. Never mind it meant moving dirt… some city men do gyms, rural men do yard work.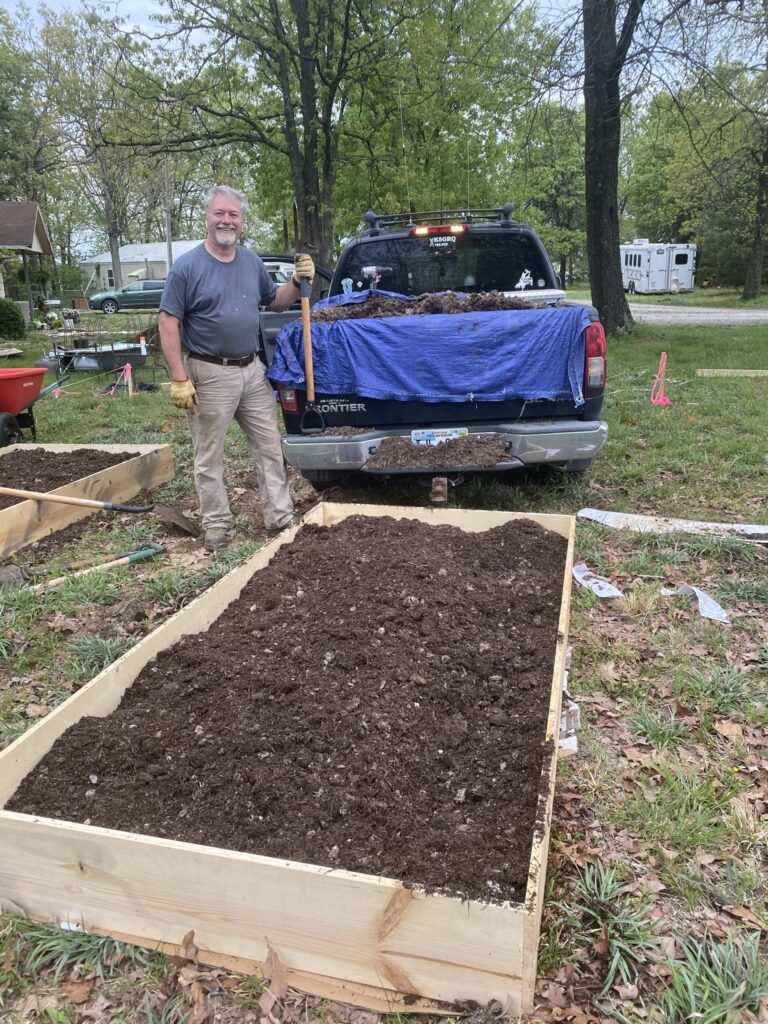 Concrete courtyard fencing is lovely but I know my visions are entirely too new to permanently build retaining walls and stacked stone fences. However a country style sweet courtyard fence fits the bill. I took to Canva and made do with my limited skills to show Feller the concept. It only took him a few moments to dial into the idea was planned to be more his labor than mine on the fence building. " You love to stretch those arm muscles baby, and it's so good for your back to exercise" all for you babe, all for your benefit.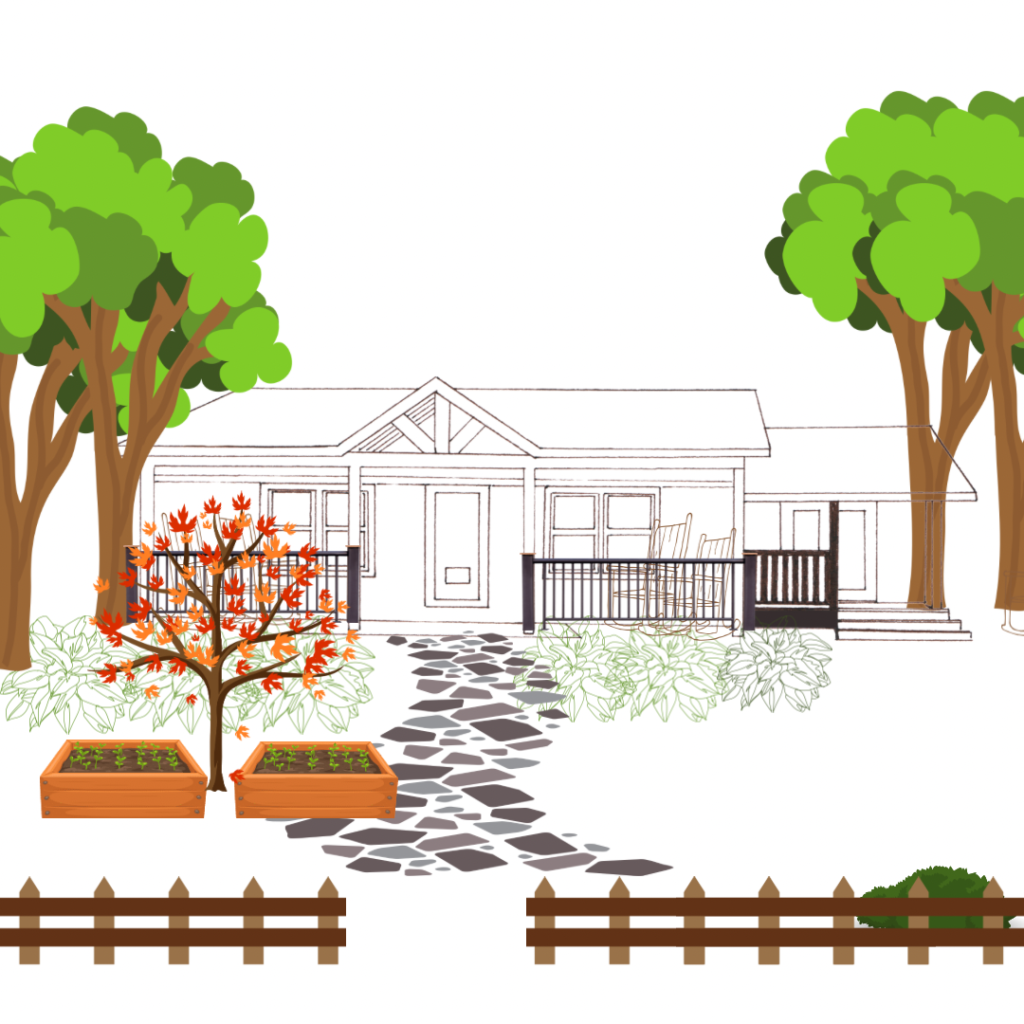 Instant gratification pieces in long projects are hope bringers and I'm loving the growing beds. They are lush and remind me of the joy of the project. The preparation of scraping, leveling and prepping for the hardscape, not so much.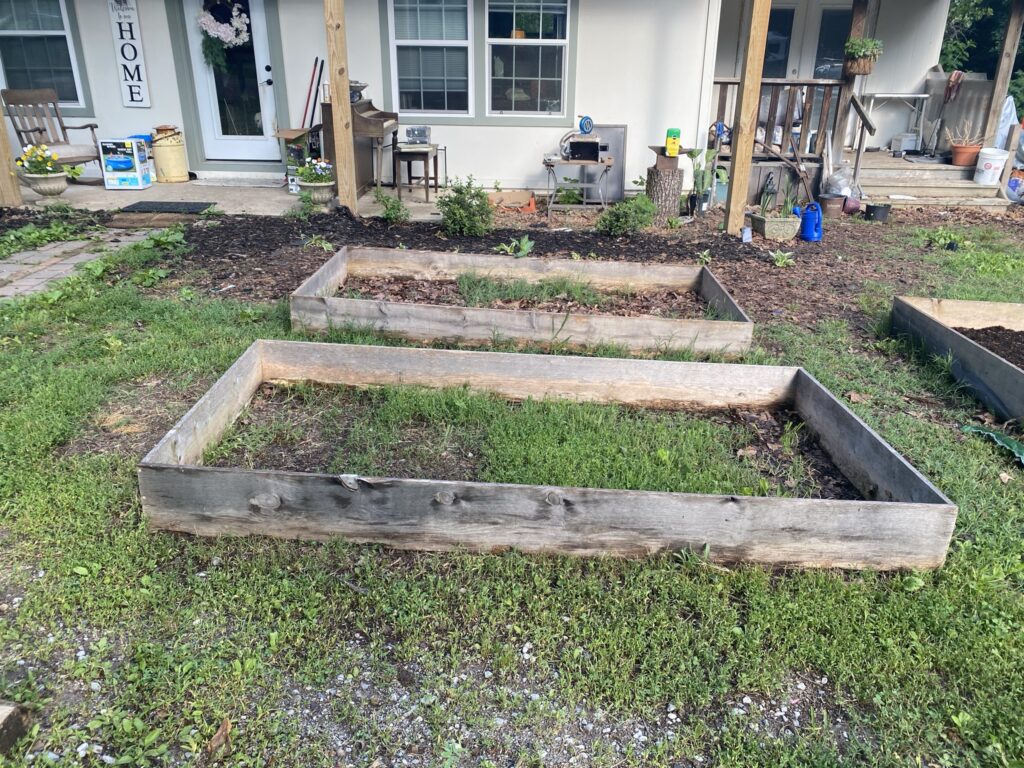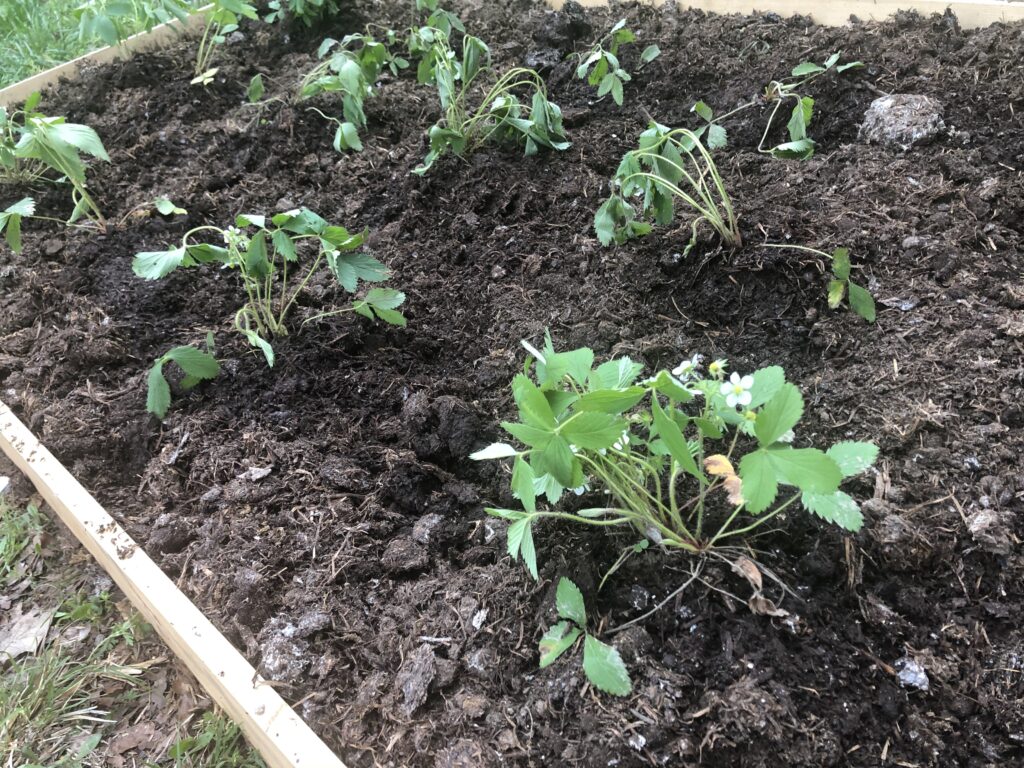 And so we began. The fence posts had several weeks delay lounging on the ground. I guess they were seeing if they were feeling the space. However they are upright now like soldiers at attention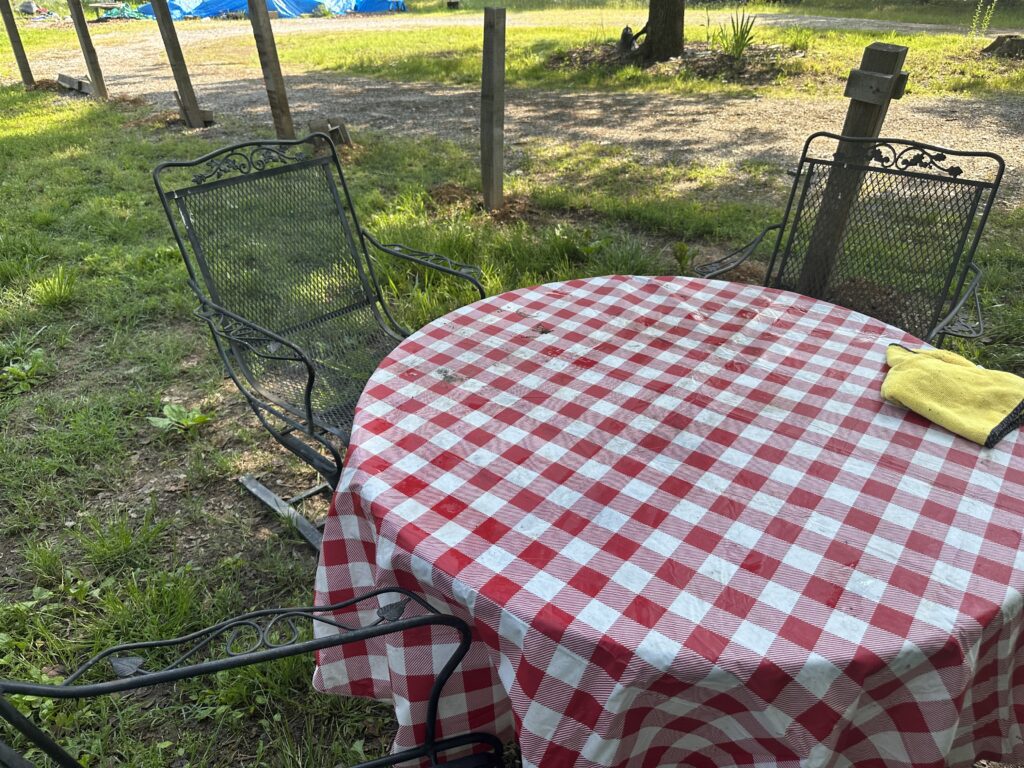 Feller appreciates an audience and I never got to be a cheerleader in school so that table provides work space while he works.
cheering I can do. He was against renting the mini dozer to scrape the 60 x20 space. He might be rethinking that about now.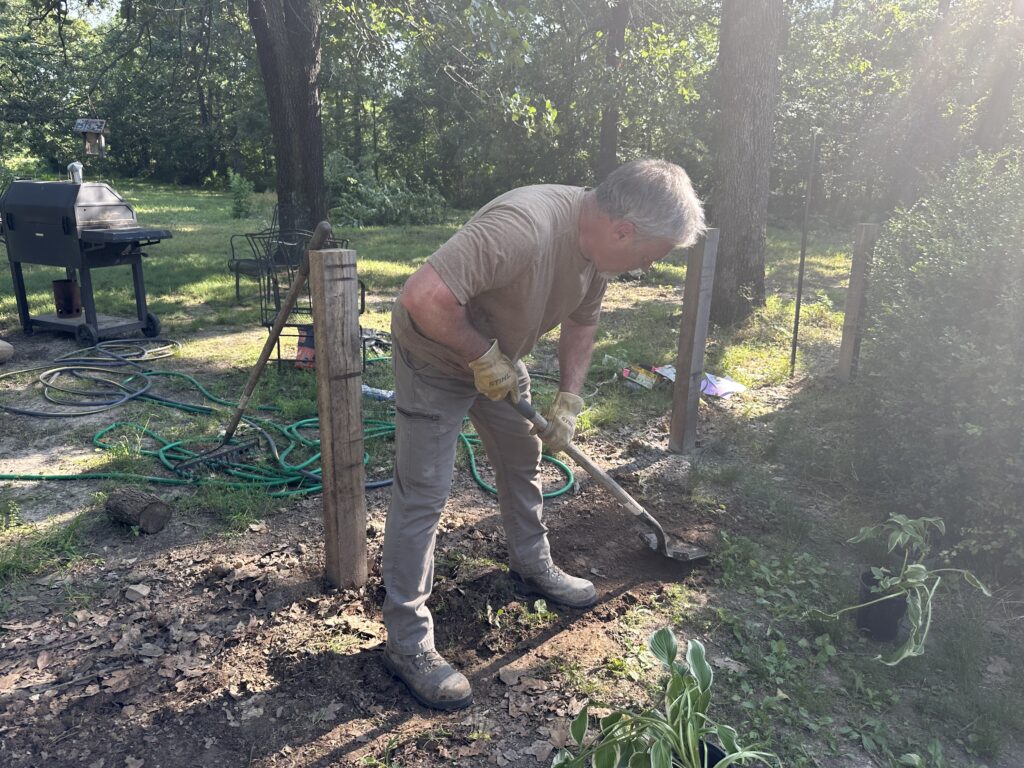 The instant gratification of nursery purchased plants from our local wonderland Grand Lake Garden Center just made our week.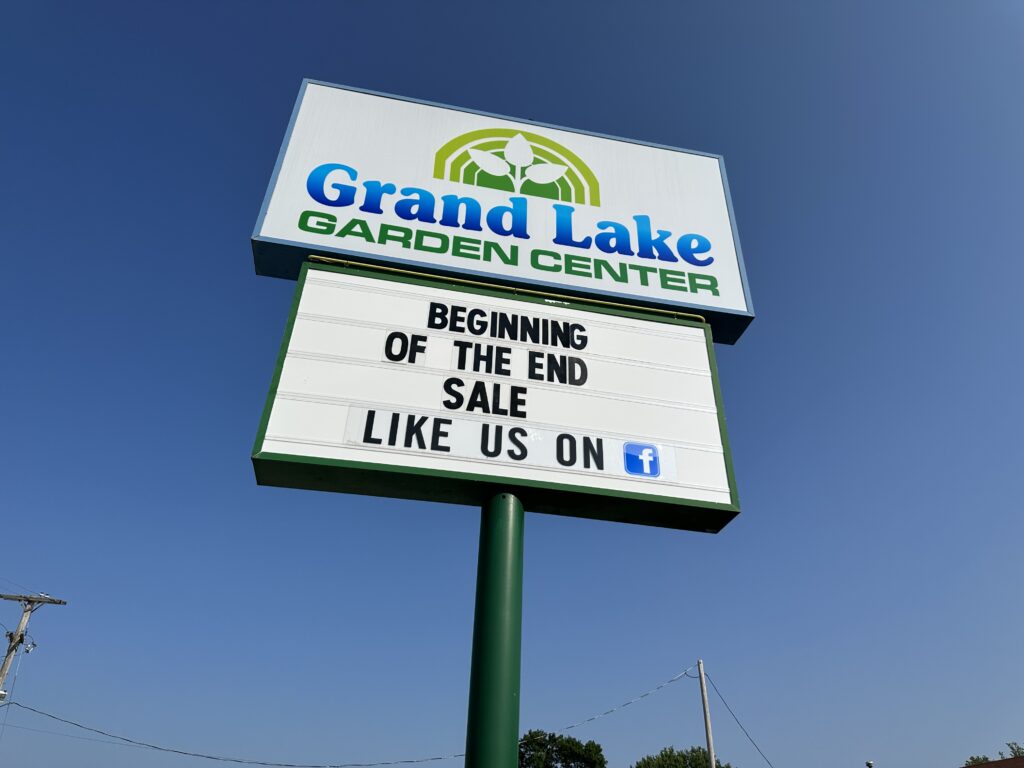 The center is glorious and teasing … " The beginning of the end sale" leaving off a few words…" of your budget"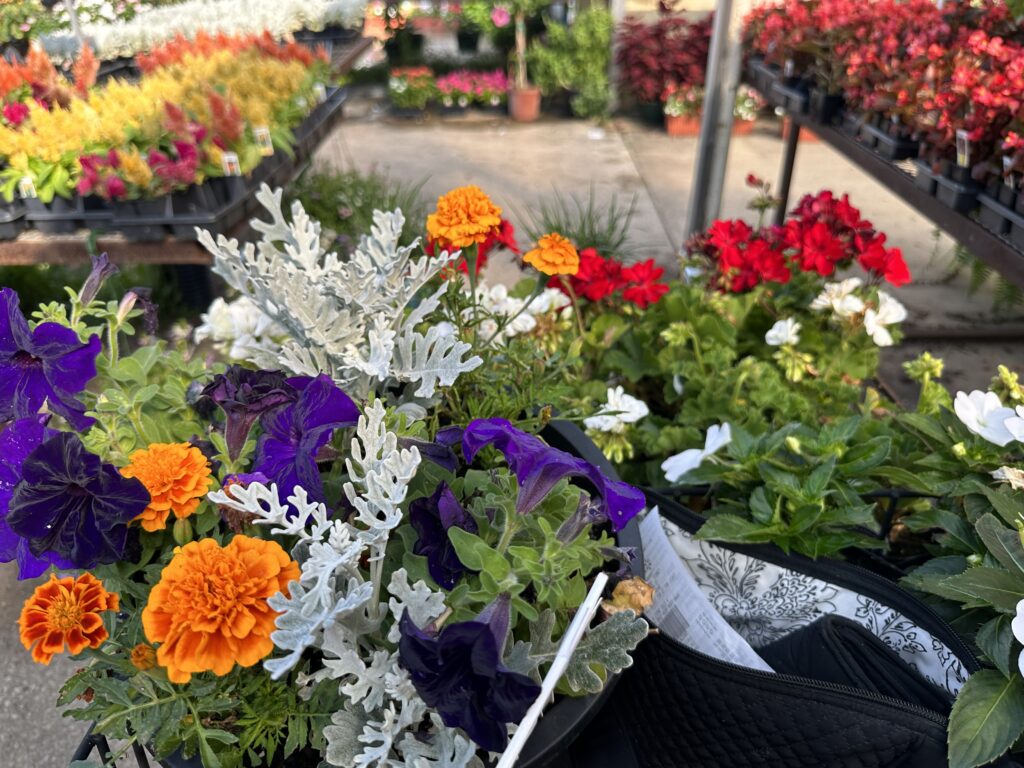 The colors just called to me. Time suspended and it wasn't long before Jules backseat was full. Thank goodness I didn't bring the trailer to town or we would have more to plant.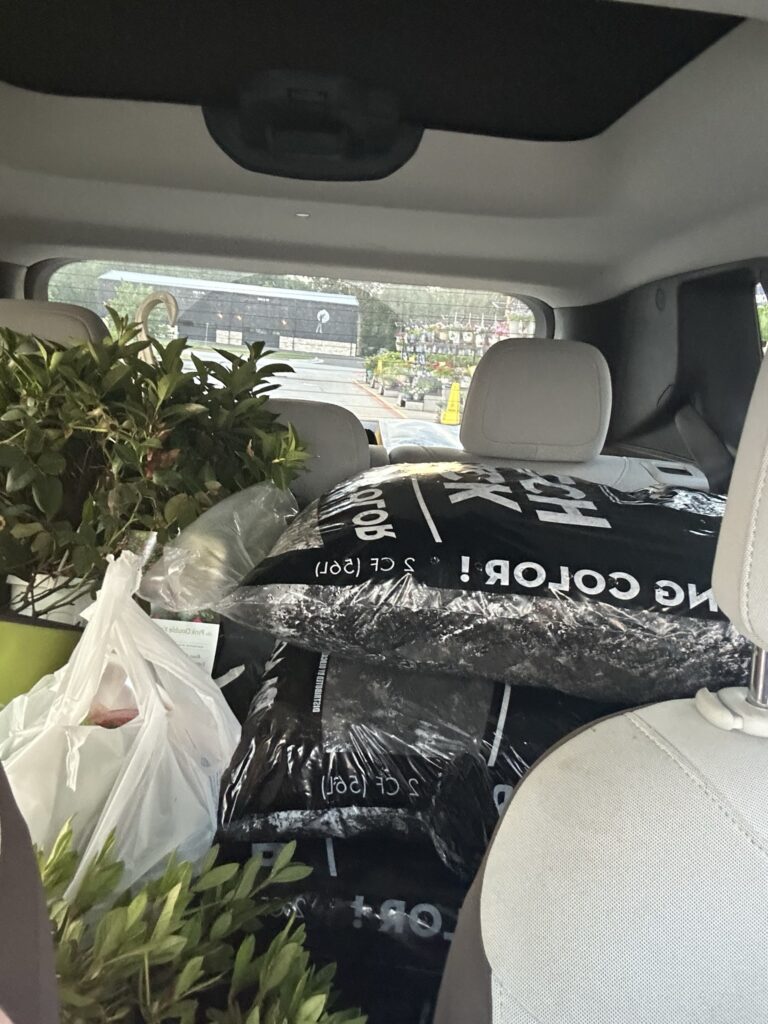 But the joy of bloom has padded the hardship of work this week.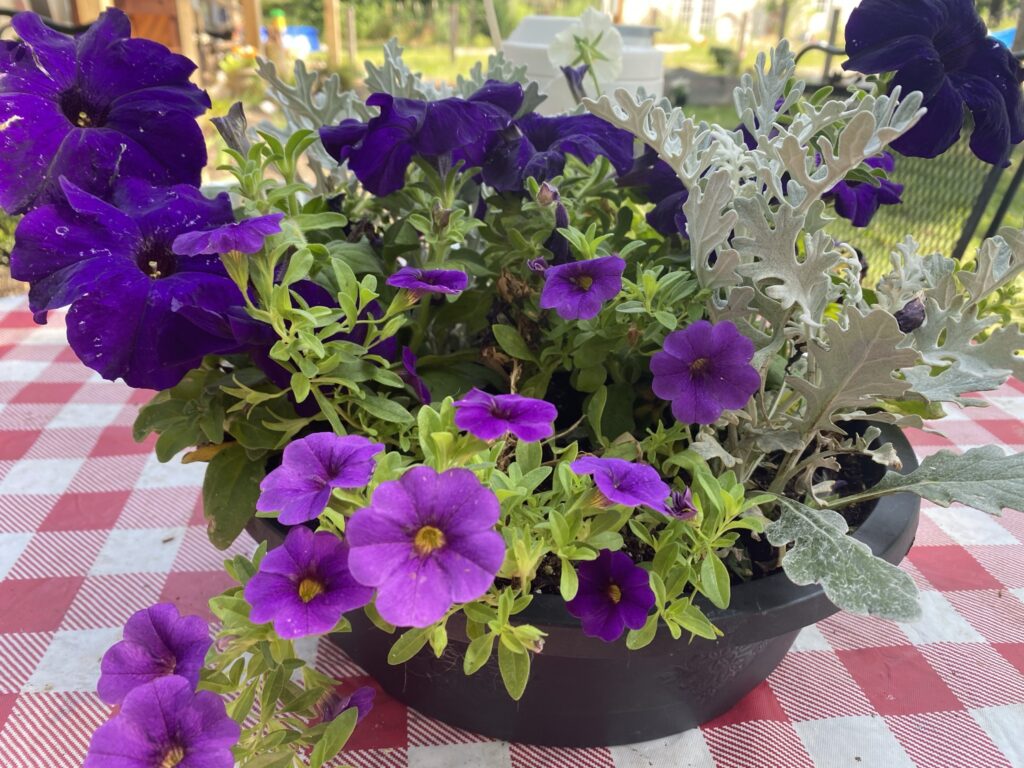 It's my belief that a little encouragement energizes dreams coming to fruition.This cottage courtyard is a long term project but joy was surely encouraged by blooming sale items to give us a glimpse of what's to come. What are you working on?