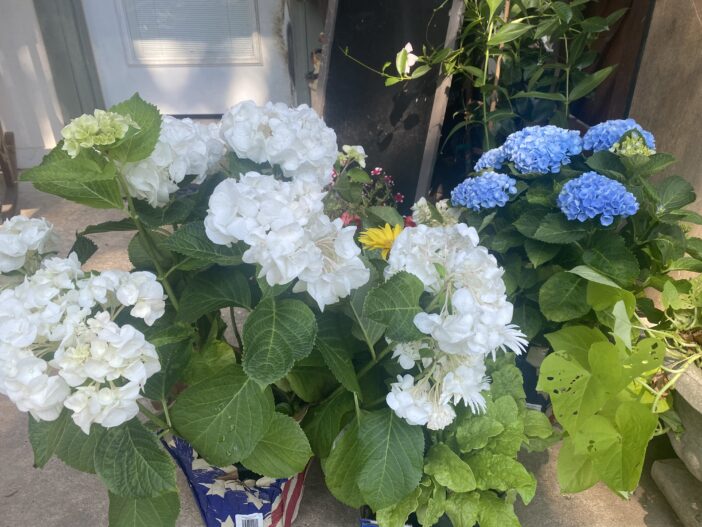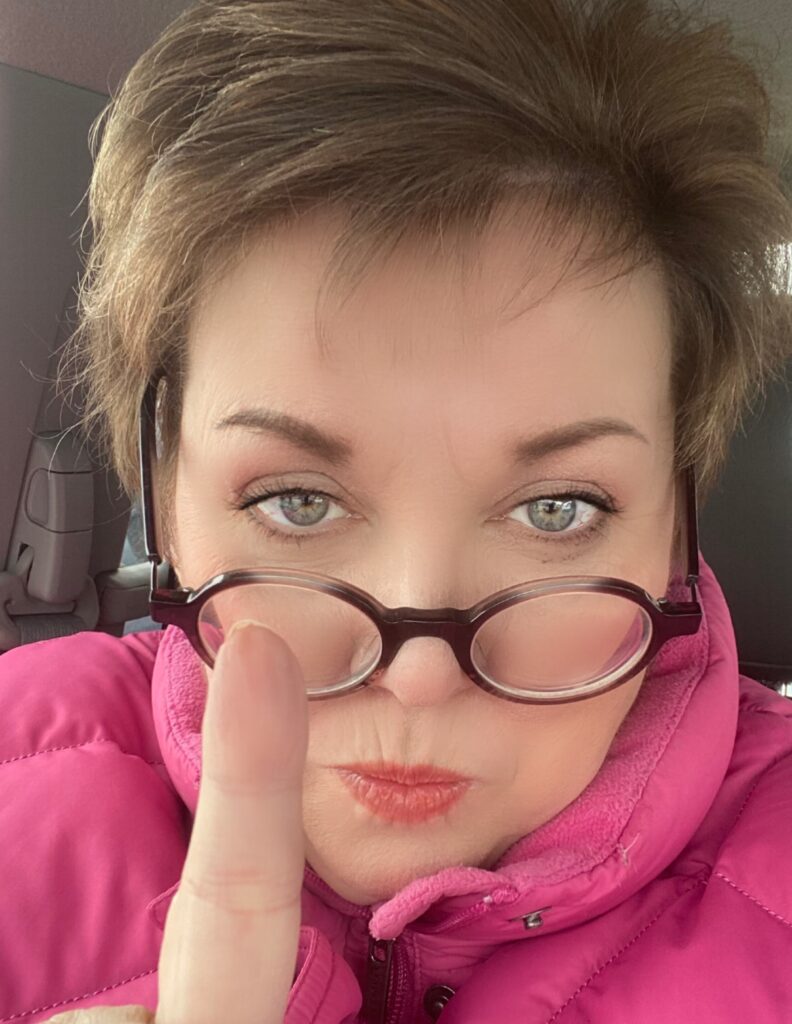 Let me tell you something about Sweetie. She doesn't do hot. As in, this week it was 1001 degrees in the shade in Northeastern Oklahoma and Sweetie . Was. In. It.
At an early age I knew that I couldn't do hot weather well, I'm great in a storm of upset that's hot,but not the actual temperatures. My body simply doesn't do it well. So this week in Oklahoma it was hotter than a minister during a tent revival and I decided that it was THE week we HAD to get the cottage more colorful. The outside courtyard has had fence posts up for 2-3 weeks now and no strung fence but the summer sales for plants were here.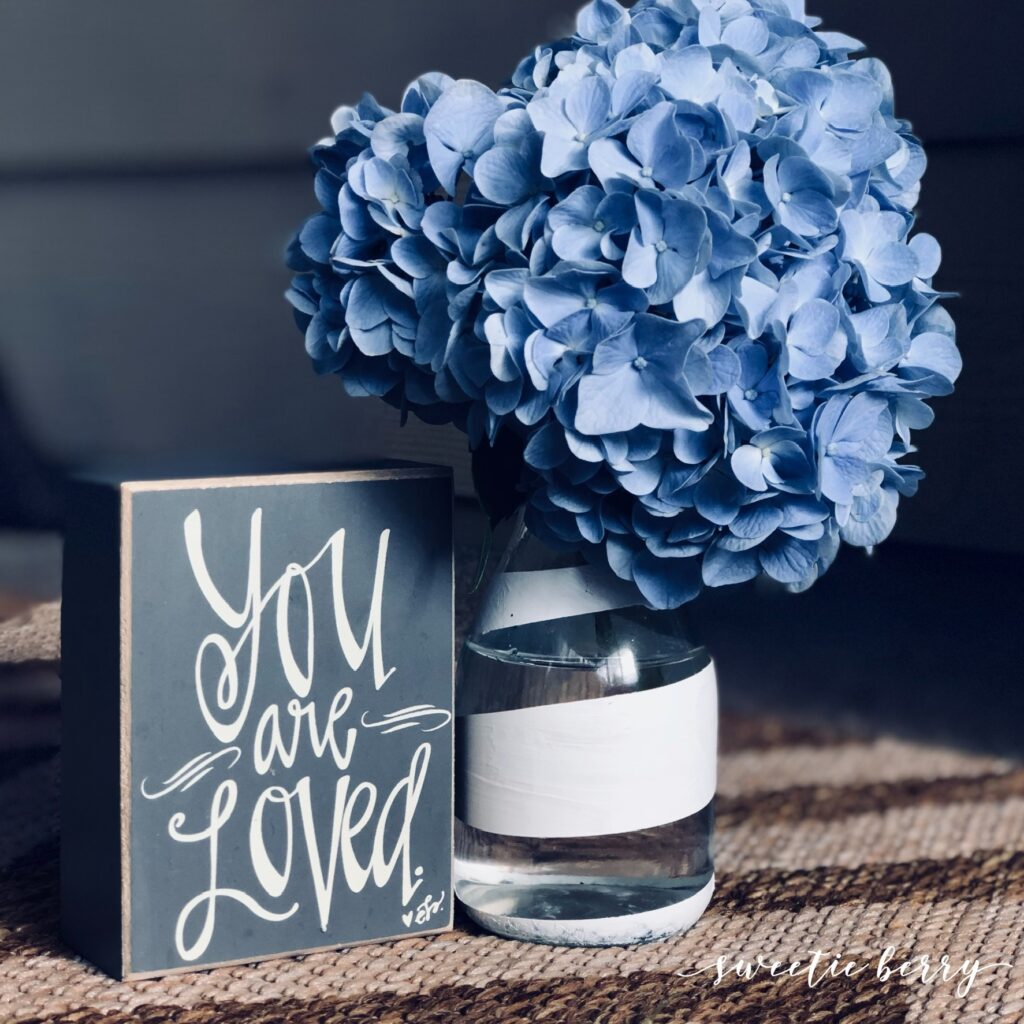 I'm a sucker for all things hydrangea, stams or pretty. (Now let's know that I am NOT a natural green thumbed, organized gardener. I'm more the "that's on sale,what is it?" Kinda girl. This combined with the yard being new to me, the weather in Oklahoma much like a bucking bronco, not much predicting where it will go, I decided above ground gardens would be best in the courtyard.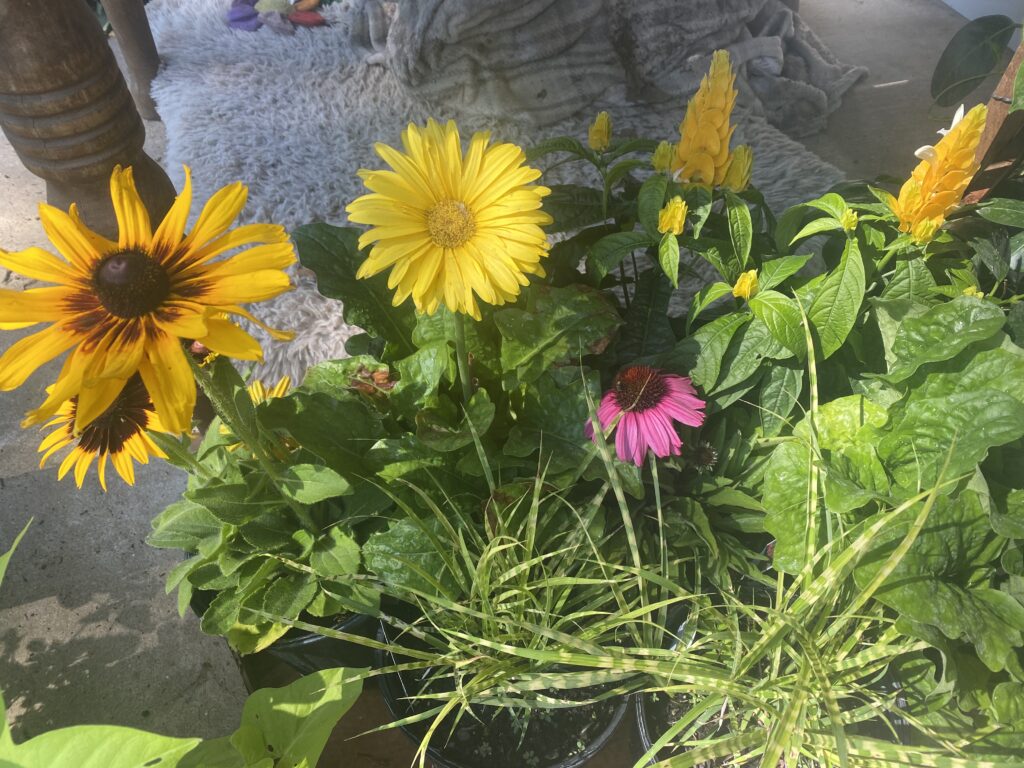 Sweetie shops. I mean like its a masterful PhD program in my world. Horse trading, house trading, and finding things that no can imagine we get for the prices we do is oneskill Sweetie has. I had done 32 loads of laundry after emptying out the final 24 foot trucks of 3 houses worth of clothes (3 different seasons of house temperatures) and I had just about decided I was domestic, so I had to go rogue. The nurseries are new to me, so I did a sweep of all my favorites and low and behold Northeast Oklahoma gets sooooo hot this time of year they clean out their grow houses by July 4th. Wallah!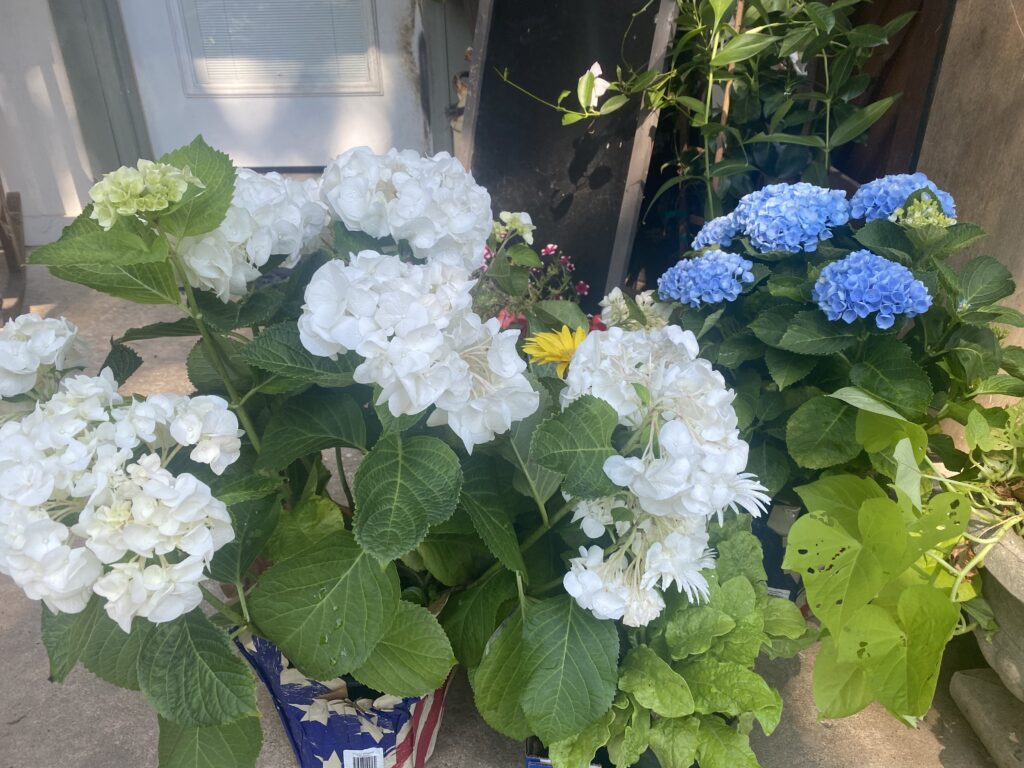 Even Sam's Club had these monsters for the Fourth of July for $17.99. They are like three feet across. Picks a girl up and makes her heart happy. But I didn't stop there, I went to my favorite folks at Pigeon's Nursery, they are kind of like Disneyland for flowers and perennials for this girl. They had a 50% off sale and I went daily for several days as we planted (as in the royal we, Judy did the work) I point, conceptualize but she can handle the heat) I water and do the choking of earning how we pay for things, I maintain them but she does the ground work.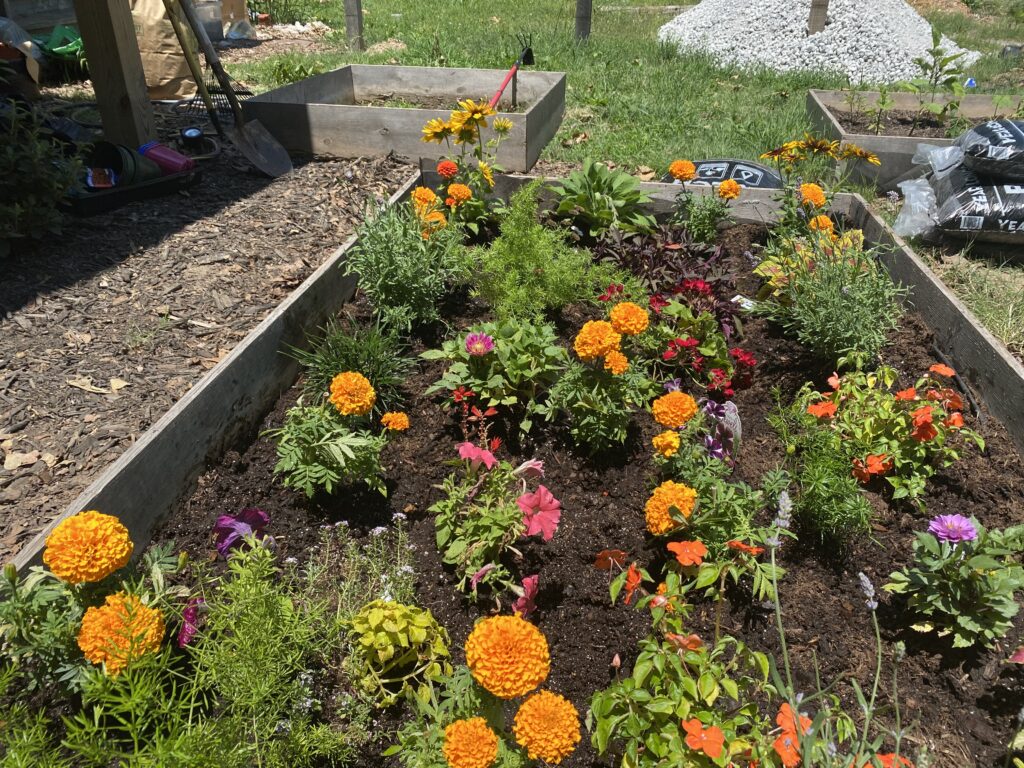 The grow boxes began to look colorful and happy as did my heart. We had a big plan for a big gathering for our youngest birthday, then the weather that Oklahoma is so famous for arrived. The big party was changed to a month later but we gathered the faithful and the hungry and went to paint the town pink. Well, Mexican good happiness in our local favorite place. I think a pretty good time was had by all. We have such delightful chosen family.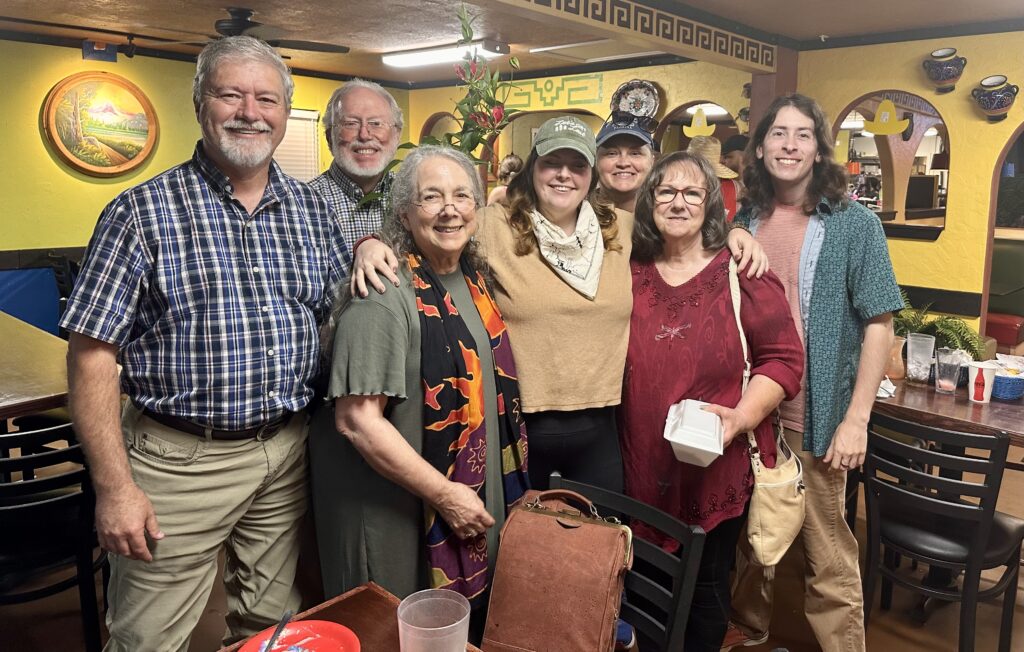 The girl is 27. How could the BABY be 27? Obviously I adopted her at a young age and she was half grown when I got her right?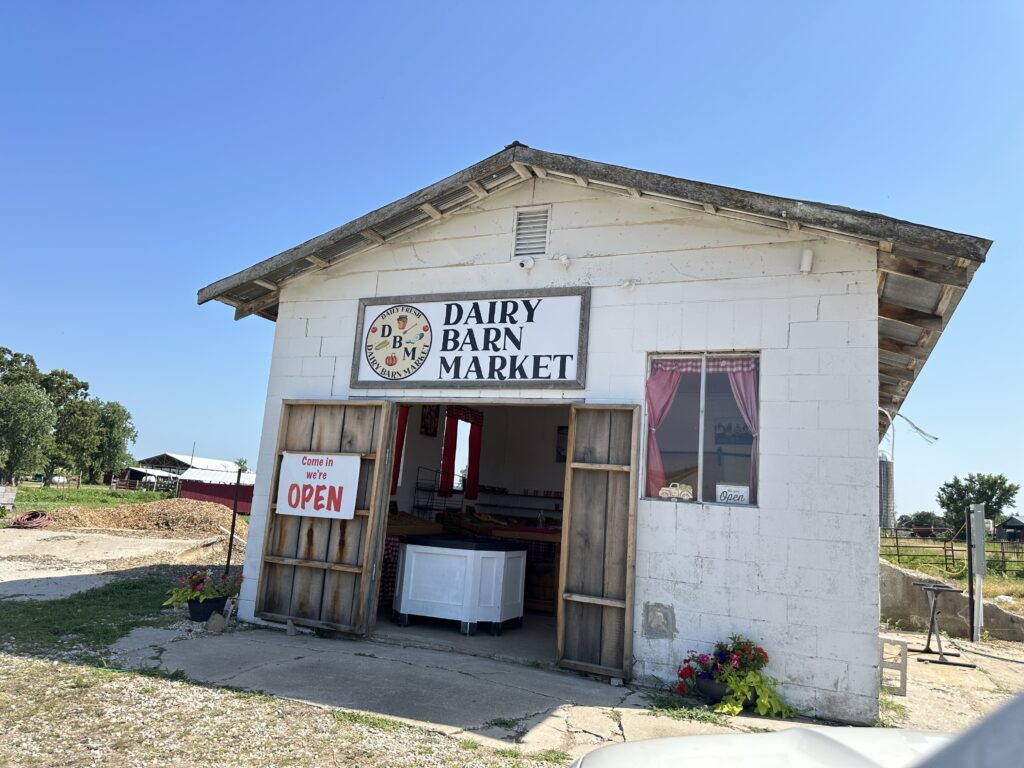 Met my buddies at the local farm to table stand Dairy Barn Market. I've been driving past their stand for 2 years and now have met them in person (real life, 3D even)at the Gravette Farmer's Market and they are precious folks. It turns out they sell not only their own vegetables, fruits and goods but they carry a chicken line from Missouri that is all the good things we desire.No antibiotics, grass and range fed on a real farm, wandering green grasses and treated well. Eggs are so much different when you get grass fed and seed fed eggs. I just love that they are 12 minutes from the Redbird Cottage. Who knew!
I'm all about farmers markets and food sourcing close to home. One of my authors, Crescent Dragonwagon was one of the first to publish her food sources for her restaurant and is credited with coining the farm to table wording back in the early part of the 1970's. She was one of the first to note her sources for ingredients at her Dairy Hollow House Inn in Eureka Springs. The cookbook from that Inn just was reprinted in a 30th anniversary edition. It gets rave reviews from folks who share that they can recreate her inn food at home exactly so!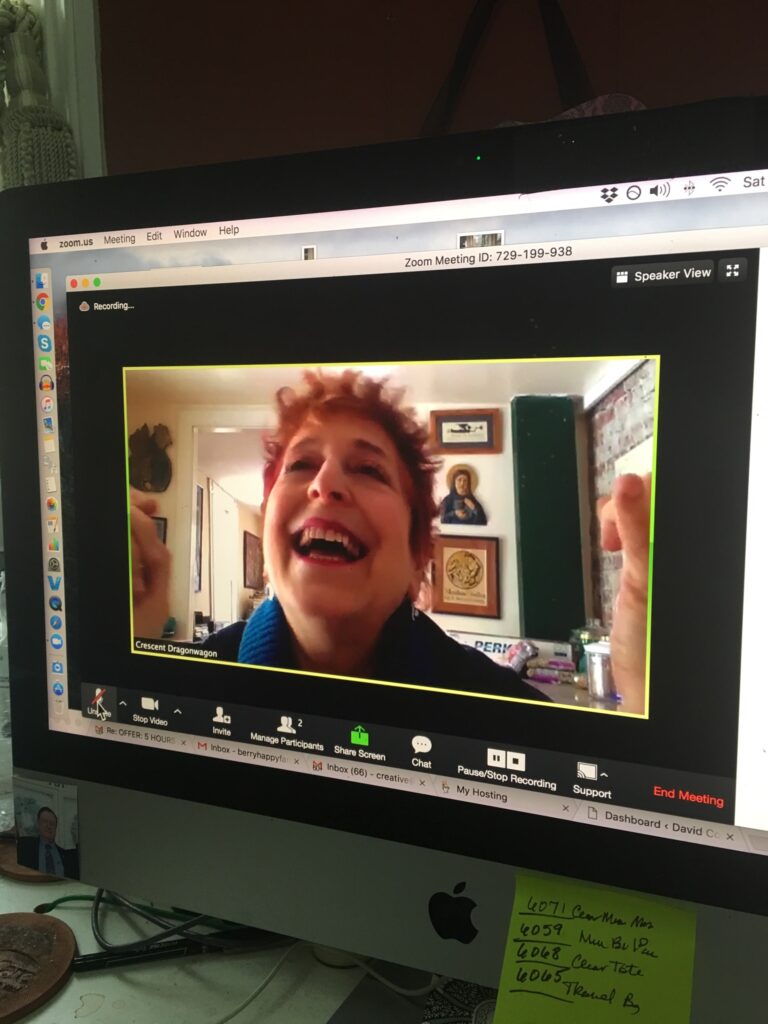 This month is all about the cottage comforts…landscaping, paths, pretty wallpapers, and the dressing up of our Redbird Cottage from the base layers. After almost three years of living here, it's finally to the fun part!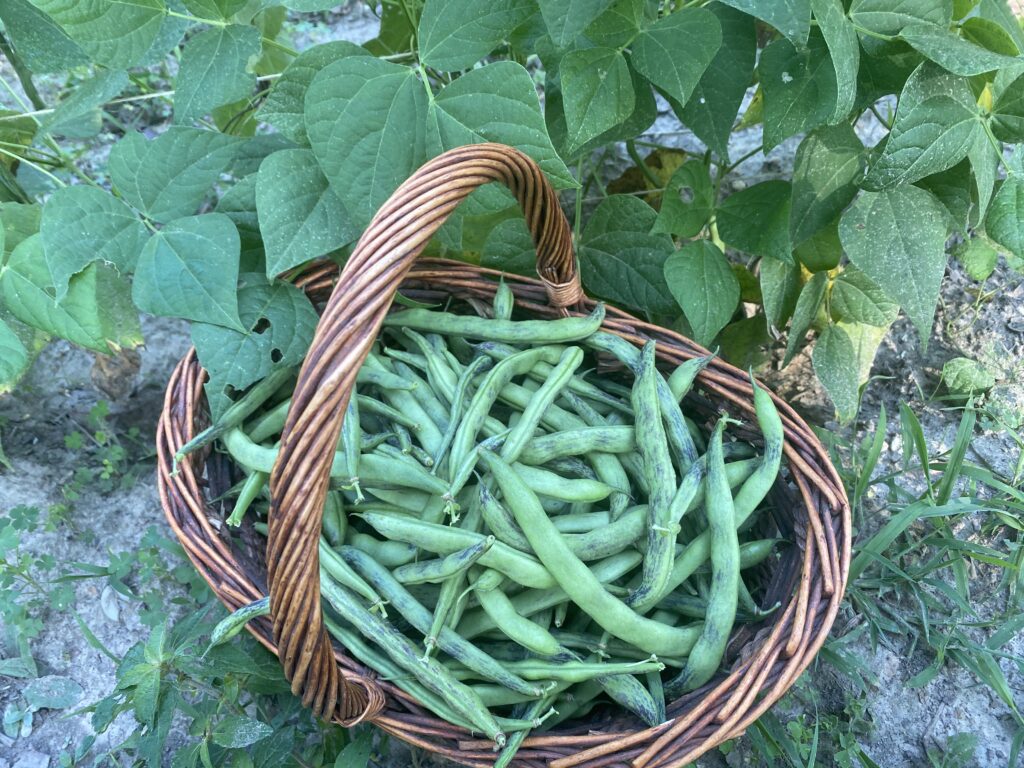 It's such a happy time in the neighborhood. Garden vegetables are harvesting.I am so delighted to cook what we grew…well what Feller grew…and I am delighted that we are beginning to live our dream of being a beautifully apportioned little cottage. What are you harvesting in your life?